Conference room 300 m²
The conference room is located on the 1st floor. It's a bright room with large windows and a stunning view over Tórshavn, Nólsoy and the fjord. It takes up to 350 sitting guests and up to 600 standing guests.

At the entrance of the conference room is a newly renovated vestibule with a bar, where there's plenty of oppurtunity to relax during breaks or even network with other participants.

Technical equipment: Projector, flip-over, WiFi, platform, pens and paper pads are included in the price.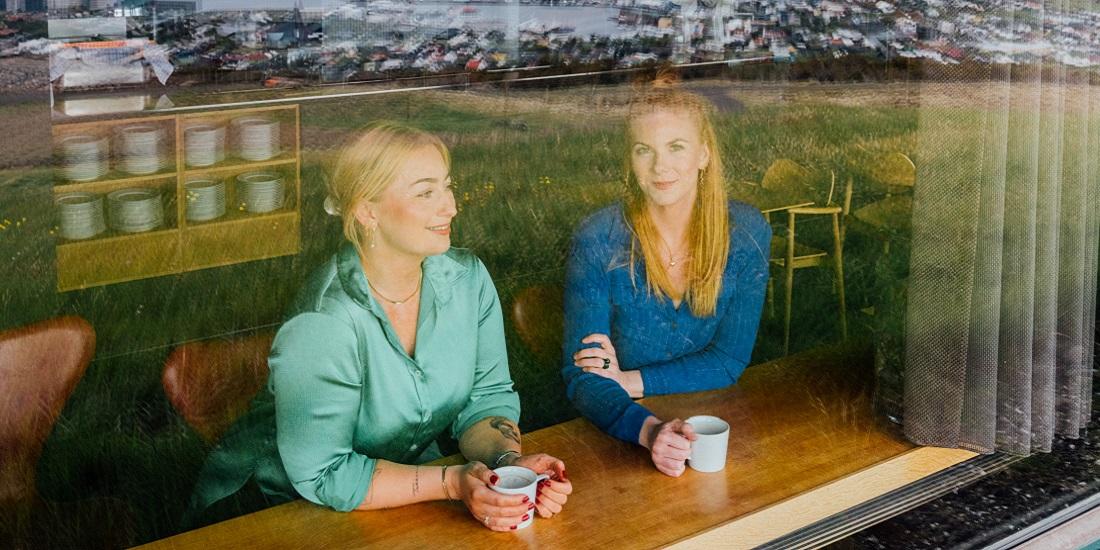 Turið Eivindsdóttir Clementsen og Tanja Haraldsdóttir Sleire
Your contact
We are ready to help you with arrangements and any inquiries about rooms, equipment, accommodation and catering.
Send us a message